Kanau.org – Sebuah website secara resmi diluncurkan pada hari Kamis (10/11/2022). Website tersebut merupakan website resmi untuk proyek serial anime orisinal Cygames The Marginal Service. Peluncuran websitenya diumumkan melalui akun Twitter resminya (@marginalservice). Tidak hanya itu saja, mereka turut memperkenalkan akun Instagram proyek ini di cuitan selanjutnya.
Selain meluncurkan website dan memperkenalkan akun media sosial untuk proyek anime ini. Mereka tidak lupa mengumumkan jadwal tayang, seiyu utama, dan staf produksi yang terlibat dalam pembuatan anime The Marginal Service. Video cuplikan pendeknya tak luput diunggah oleh mereka sebagai media pengenalan serial anime ini ke publik.
Video Cuplikan Pendek The Marginal Service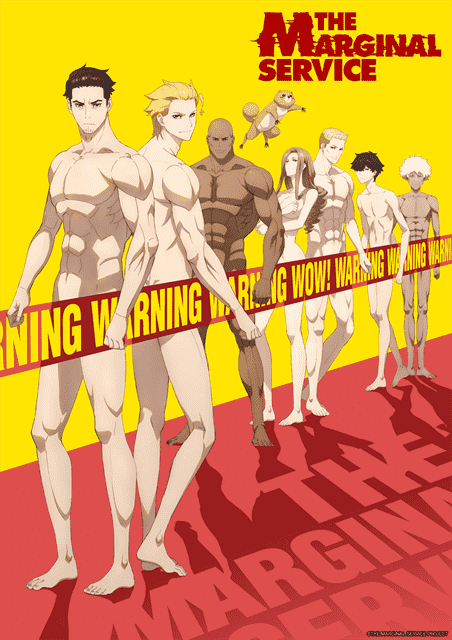 Berikut adalah daftar nama-nama karakter utama yang sudah diungkapkan
Brian Nightraider,
Zeno Stokes,
Bolts Dexter,
Robin Timbert,
Lyra Candeyheart,
Cyrus. N. Kuca,
Theodore Thompson, dan
Peck Desmond (tupai).
Mereka jugu turut mengumumkan para seiyu yang terlibat dan mengisi para karakter-karakter yang ada di serial ini. Sayangnya, mereka tidak memberitahukan karakter apa yang akan diisi oleh tiap seiyu.
Kouki Uchiyama,
Hiro Shimono,
Tomokazu Sugita,
Yuuichi Nakamura,
Kaori Nazuka,
Shinichiro Miki,
Mamoru Miyano, dan
Toshiyuki Morikawa.
Anime ini akan disutradarai oleh Masayuki Sakoi (A3! Season Autum & Winter, Sword Art Online Alternative: Gun Gale Online), Kenta Ihara (Saga of Tanya the Evil) bertanggungjawab atas penyusun naskahnya, dan Yoshio Kosakai sebagai perancang karakter. The Marginal Service akan diproduksi oleh Studio 3Hz.
The Marginal Service dijadwalkan tayang perdana pada tahun 2023. Belum ditentukan secara pasti pada musim apa penayangan perdananya.
Mari kita tunggu tahun depan!
Sumber: Twitter (@marginalservice) & TV anime "THE MARGINAL SERVICE" official website
Editor: